Saturday, November 10, 2018 7:30 pm
A wonderful opportunity to hear about the perils and joys of the first wagon train to California! Composer Eric Houghton, pianist and composer at the Conservatory, wrote this thrilling piece for orchestra, chorus, 4 soloists and narrator to tell that very story. It is compelling, joyful and terrifying.
At the Trenton War Memorial.
THERE IS NO CHARGE FOR THE PERFORMANCE BUT YOU WILL NEED TO CALL THE CONSERVATORY OFFICE TO GET TICKETS:
Tel 609-921-7104 or order
online
.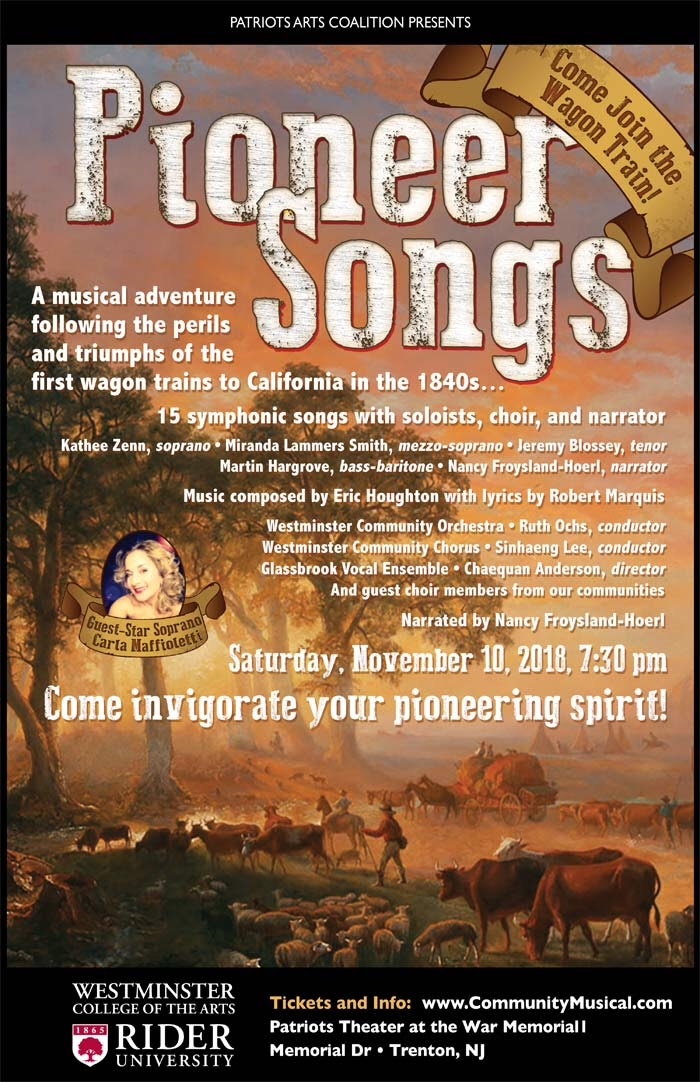 ---